Read Through the Do's and Don'ts Regarding Our Bird Control Products
Take a Look at the Important Disclosures in Relation to the Usage of Bird Deterrent Items
Not for use by children under age 15
You'll need a ladder and safety glass to install this product at your own risk by obeying all OSHA requirements
Don't hang the lower part of this product under 10 feet to avoid being struck by it
Don't hang off of any moving or stationary vehicle
BlunderBird is held harmless of any poor or dangerous install
Do not install near live electrical wires
GUARANTEED free from material and manufacturing defects and against corrosion when used as instructed.
Why Choose Our Bird Deterrent Products
Non-toxic
Safe for the environment
No assembly required
Maintenance free
Ideal for salt and freshwater locations
Adding the feathers will help deter more aggressive birds as they think Shimmer ShakeDown is a predator.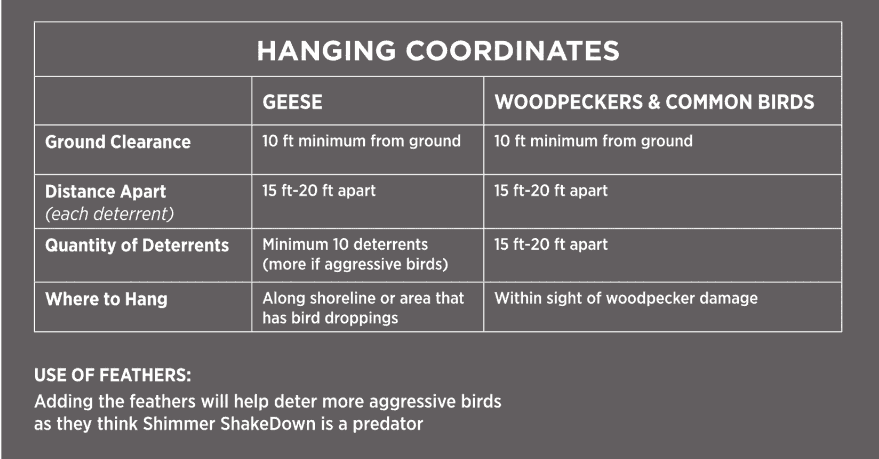 Blunder Bird Bird Deterrent is a humane, eco-friendly business and we don't exterminate any birds or use any chemicals. Our environment-friendly products have proven effective against woodpeckers and geese. All our products are made in America.